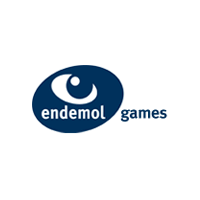 ENDEMOL SLOTS SOFTWARE
Play all the slots by Endemol gaming
Endemol Games is a game developer but many people may know the name from TV. It is a production company that owns shows like Deal or No Deal, Big Brother and many others. It was established in 1994, and now they are known all over the world for the TV shows produced in more than 30 countries, with over than 300 broadcasters. They have its headquarters in the Netherlands. Besides having their own shows, Endemol has also created slots. They have 5 reels and have several bonus features, such as free spins. Many of them are based after TV shows. The games are retro, and some are even based on some UK shows from the 80's. The technology behind the development of these game is the best, which allows amazing graphics and animations.
One of the innovations in Endemol's Slots is the possibility to choose a character from a list to become the wild symbol during the game. Then the character chosen will appear on videos, on the reels and on the features. UFC is one of the slots that has this innovation. In Cash-Drop, players can choose the quantity of money to put in a trap-door.
There is no doubt that, when it comes to themes, Endemol is very original and creative. Any of the games is different from any other, simply because it is based on TV shows. Although for players who have already played slots and like them, these slots feel different but players will quickly get used to them.
Some of the games by Endemol are:
Deal or No Deal
Count Down
Golden Balls
UFC
The million Pound Drop
3-2-1
Catch Phrase.
Any of these slots have a very smooth gameplay, allowing players to be highly entertained. There are big prizes that can be won by a random player. Any game from Endemol has several bonus features, which can result in a good reward. They are very distinctive.
Contact Information
There is an email: [email protected]
read more