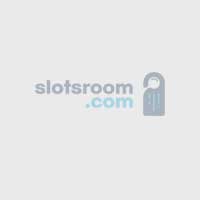 Reels

5

Paylines

20

Software

Quickspin

Slot Type
Min Bet
Max Bet
RTP

%

Variance

low
Join casino
DWARFS GONE WILD SLOTS DATA
Reels: 5
Paylines: 20
Free Spins: yes
Variance: low
Hot: cold
Gamble: no
Bonus Rounds: no
DWARFS GONE WILD SLOTS REVIEW
Dwarfs Gone Wild slot has 5 reels and 20 paylines. Play this slot at select Quickspin casinos with top rated casino bonuses.

Snow White and the Seven Dwarfs, you've probably heard before, but not Dwarfs Gone Wild! This is a slot machine created by Quickspin with a focus on dwarves, these can give you really nice profits. In Dwarf's Gone Wild slot we find many different features, especially when you get into the game's Free Spins mode. This slot has 5 reels and 20 paylines.
In Dwars Gone Wild slot there is a lot to get home. In our review we will tell you more about how to play the machine, where you can play it, its features and more.
Dwarfs Gone Wild Bonus Game
In the Dwarf Gone Wild slot you will find a Free Spins mode and a kind of bonus feature that provides 300 additional Snow White symbols that pay the most in the game.
Dwarfs Gone Wild Slot Free Spins
In Dwarfs Gone Wild slot you can win a lot of money when you reach the game's Free Spins mode. To get into the game's Free Spins mode, spin three bonus symbols that can appear on wheels 2, 3 and 4. When this happens, you will get 7 Free Spins with x number of dwarf features.
Dwarf Gone Wild Features
Each time you get a winning combination with the dwarfs in the base game, you fill your Golden Minecart Bonus Meter. Each time you reach the top of your Bonus Meter, a dwarf function is added and you start over from zero and collect more dwarf functions. When you manage to spin in Free Spins mode, you get so many dwarf features that you collected.
What characteristics do the dwarf features have?
Rolling Wilds: Wild symbols are randomly placed on wheels 3, 4 and 5. For each spin, wild is moved a position to the left. When this feature is triggered, it will not be deducted from your Free Spins.
Spreading Wilds: This feature places between 2-4 wild symbols placed into each other after a spinning Free Spin.
Throwback Wilds: Creates between 2-5 wild symbols that are randomly placed on the playing field.
Helhjul Wilds: This feature gives you up to two full wheels with wilds.
Free Wild: Places a wild symbol in the best possible location.
Extra Free Spins: Spreads between 3-5 extra Free Spins
Multiplier
Gives you either 2x, 3x or 5x on one or more winning Free Spins.
Once you get into the game's Free Spins mode, your winnings can be really big. The more dwarf features you get in, the more chance you have to win. Keep in mind, however, that if you change your bet, your dwarfs will disappear. If you go back to your bet, they will be left.
Dwarfs Gone Wild slot on the mobile
For those who are often on the go, you can play your game adventure on the phone. Today, all new games are available in computers and in mobile phones and tablets. This allows you to log in to your online casino via mobile and play Dwarfs Gone Wild slot wherever you are.
read more
Where to play DWARFS GONE WILD
COMMENTS & REVIEWS
You must signup to leave a review
Signup Now
free to join!