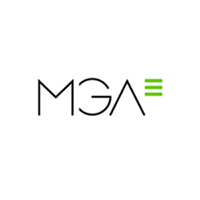 MGA SLOTS SOFTWARE
MGA was founded in 1976 and they created their first machine in Spain and from there, they have been on the top of technology development. It is a developer and also distributer of recreational machines, and it's constantly looking forward to making business opportunities. They create HTML5 online games, which means that players can access them through any device. This software only develops slots and bingo.
SLOTS
Robin, Castle, Africa, Vampire treasure, Amazons, La Furgo Hippy, El Tesoro Pirata 5000, Beach, Champion, Celtic, Mr. Magnifico, GranSafari, Roma, Western Saloon,
Casino Games
Magician, Bingo Safari, Cupcakes Bingo, Bingo Roma, Bingo Space, Saloon Bingo, Maya Bingo, Dive Bingo, Hollywood Bingo, Tarzon Bingo, Carnaval Bingo, Celtic Bingo
Company Information
MGA was founded in 1976, and it constructed several machines. It was only a few years ago that it started developing online games such as slots and video bingo, which are very popular nowadays. It has always been in the cutting edge of technology and that is why games from MGA have so many quality.
Contact Information
On the website it's possible to see a formulary that is easy to fill and very understandable. Everyone with questions or any doubts should message MGA. The answer shouldn't take a long time.
read more