MAGNET GAMING
RTP: 96.50% to 96.50%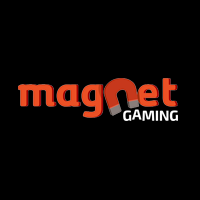 MAGNET GAMING SLOTS SOFTWARE
Slots by Magnet Gaming casino software
When it comes to up-and-coming casino gaming developers, players and operators should look out for Magnet Gaming. The Denmark-based company has been around since 2014 and considers itself a part of the entertainment industry as much as the online casino gaming industry. As a result, the company has developed casino games that not only feature rewarding gameplay but are fun and entertaining to play as well. Other than making entertaining and rewarding casino games, the company has also made sure that its titles are available on as many platforms and markets as possible. The casino games that the company has developed so far are playable on mobile devices and personal computers that support HTML5. Additionally, the company makes sure that it works together with operators and the regulatory bodies in the countries where they (the operators) are based in to ensure that its casino games are certified or licensed accordingly.
Products & Games
The majority of Magnet Gaming's casino games portfolio are video slots. As mentioned earlier, these casino games are playable on a wide variety of platforms thanks to the company's use of HTML5 in their development. What also sets these apart from the offering of other developers though is that these titles all feature 3D graphics and animations. More importantly, the games also feature a simple storyline and great background music to help give players a sense of immersion that they'll undoubtedly like.
As of now, Magnet Gaming's casino games library consists of 16 video slots. These include titles such as Treasure Coast, Candy Kingdom, Side Show, Safari, Space Gems, Bank Walt, Diamond Express, The Vikings: Wheels of Valhalla, Deep Blue, Golden Pyramid, Inspector, Baking Day, Haunted House, Fish Tank, and Gold Rush. While gameplay will differ depending on the video slot, players can always expect a rewarding experience with these titles. Some of them (a perfect example of these would be Bank Walt) have standard features like Wilds, bonus games, free spins, and scatters. Additionally, there are video slots that have much more unique features such as 3 reels and 3 rows formats as well as progressive jackpots (Fish Tank, Haunted House, and Inspector come to mind).
Since these were developed with HTML5, operators should find it easy to integrate these casino games should they be using a different platform through a modern RESTful API. In addition, the company also has its own Remote Game Servers that make it possible for operators to serve its casino games without having to worry about downtime or security.
Summary & Conclusion
While it has only been in operation for less than half a decade, there's no doubt that Magnet Gaming offers outstanding value for both operators and players. The company's casino games are impeccably made and should be a staple of online casinos thanks to their outstanding graphics and enjoyable yet rewarding gameplay. And with how easy it is to integrate these casino games to any platform, that might just be the case for the company moving forward. In fact, the company already managed to strike a deal with Microgaming last year. That deal allowed the casino gaming software provider based out of the Isle of Man to distribute the Denmark-based developer's entire portfolio on the Quickfire platform. Other than through Quickfire, players can also play Magnet Gaming's video slots on online casinos such as Star Casino (starcasino.be) and Wirwetten.
read more