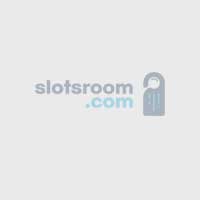 Reels

3

Paylines

7

Software

Gamevy

Slot Type
Min Bet
Max Bet
RTP

92%

Variance

high
Join casino
7UP SLOTS DATA
Reels: 3
Paylines: 7
Free Spins: no
Variance: high
Hot: hot
Gamble: no
Bonus Rounds: no
7UP SLOTS REVIEW
7up slot has 3 reels and 7 paylines. Play this slot at select Gamevy casinos with top rated casino bonuses.

The game 7up is developed by Gamevy which is a new software company on the online casino market. You could call this game a mixture between a classic slot game and a scratch game. In the game itself, it is described that you can choose up to seven lines to scratch, however the ruleset of the game reminds us more of a classic slot game.
Let's go back to that point about seven different lines that you can use. In this game you have the option of adding or subtracting lines, depending on how much you want to bet. If you choose seven lines this will allow you to spin a lot faster than if you only had one line for instance. You also get to choose how much money you want to bet per line. However, the amounts bet on each line have to be the same, so you cannot manipulate the amounts per line individually. This might seem like it can make the game less strategic, but in experience it just makes the game simpler and easier to play.
If you want to spin even faster than just having all 7 lines open, you can also enable the 'Turbo' option which will reveal all elements at the same time, so you won't have to wait for the animation to end. Speaking of animations, the game features a really nice retro aesthetic with neon lights and old electronic music included. It has a really nice vibe to it, though if you're not a fan of this kind of music, the sound can get a bit repetitive.
The rule is simple, you just have to match 3 symbols in any given line and you'll be rewarded with an amount of money corresponding with that symbol's prize multiplier. The '7' symbol has the biggest multiplier of 10,000. It is followed by the 'BAR' symbol at 1,000, and then you have the 'Bell' and 'Diamond' symbols for which prize multipliers are worth 200 and 100 respectively. These are followed by a four-leaf clover and a horseshoe, and finally you have your regular fruit symbols with the cherries and lemons being worth the least.
A great feature is that this game will automatically credit any win even in the case of battery death, internet connection failure, or other misfortunate event which might make your game crash. This is honestly a great addition and it's really good to see that some software developers are still holding onto that good old sportsmanship.
read more
COMMENTS & REVIEWS
You must signup to leave a review
Signup Now
free to join!