GAMEVY
RTP: 92.00% to 92.00%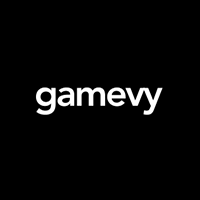 GAMEVY SLOTS SOFTWARE
Gamevy is a new casino software developer that focuses on a variety of different models of online real-money games. They've got everything from gameshows to scratch cards. They're trying to create a balanced environment where you can use both your skill and your luck to win great prizes. Being a licensed supplier already, they have started popping up on many popular online casino websites with some of their games. The company is putting a big emphasis on expanding the online casino demographic with new types of games which they intend to popularize.
As stated before, the company creates gameshows, lotteries, and scratch cards. In the gameshow category, they create games which employ a high degree of skill and knowledge if you wish to win in them. There are some luck aspects to these games as well but this would be the genre that has the best skill ceiling as you can genuinely get good at it and win great prizes with your knowledge.
Lotteries are also on their repertoire. These are high-risk, high-reward games where players have miniscule chances of winning, but if they do then it's potentially life changing. The prizes in these lottery games can be really immense so they tend to be popular with people who aren't looking to gamble much, but like the thrill of waiting to see if they've won the lottery.
Their scratch card games are high end, with games that have very good functionality and a lot of repetition value. Some of these scratch cards act more like slot games but in the end, they all come down to the same deal. You match the symbols and you win prizes. Seeing as how their design team has been hard at work, these games have become really catchy with great bonuses and contemporary animations, and are great for casual players.
The company defines their games as intended to appeal to the largest demographic of any casino audience. They say that their games can really draw people to your site because of how versatile they are. Lottery and bingo players apparently love their games and they also tend to be a large population of the online casino community.
They've won the ICE award for "Game to Watch" back in 2016, and have released many great titles in the meantime because of the added exposure and revenue. The award itself was an amazing feat for the company and it enabled them to pursue new goals and invest in new ideas for their company. The way that they explain it, the award shows their commitment to creating entertaining real-money games to a much larger demographic than it currently is.
They've got 26 games on their repertoire and you can choose between more skill based games or more luck based games. Amongst the lottery games there is 'Spinlotto' and 'Boss the Lotto.' When it comes to skill based quizzes they've got titles such as 'The Heist' which won them the ICE award in the first place, and another game which is yet to come out called 'Quiz3.' Scratch games are very prevalent here and you've got titles like '7up,' as well as scratch versions of some other games such as 'Spinlotto Scratch.'
Helen Walton, the marketing director and founder of Gamevy, has said that she's got big plans for the company in the future. She has stated that many gambling companies today have lost touch with innovation and that Gamevy aims to change that through game-changing new formats and technology.
read more